Within the naturally gorgeous Smoky Mountains there are several beautiful swimming holes, filled with cool, clean water perfect for plunging into on a hot day. There's nothing quite like the pleasant shock of diving into cool and fresh water in the summertime. Here are some of the best places to cool down in the Smoky Mountains.
Greenbrier Swimming Hole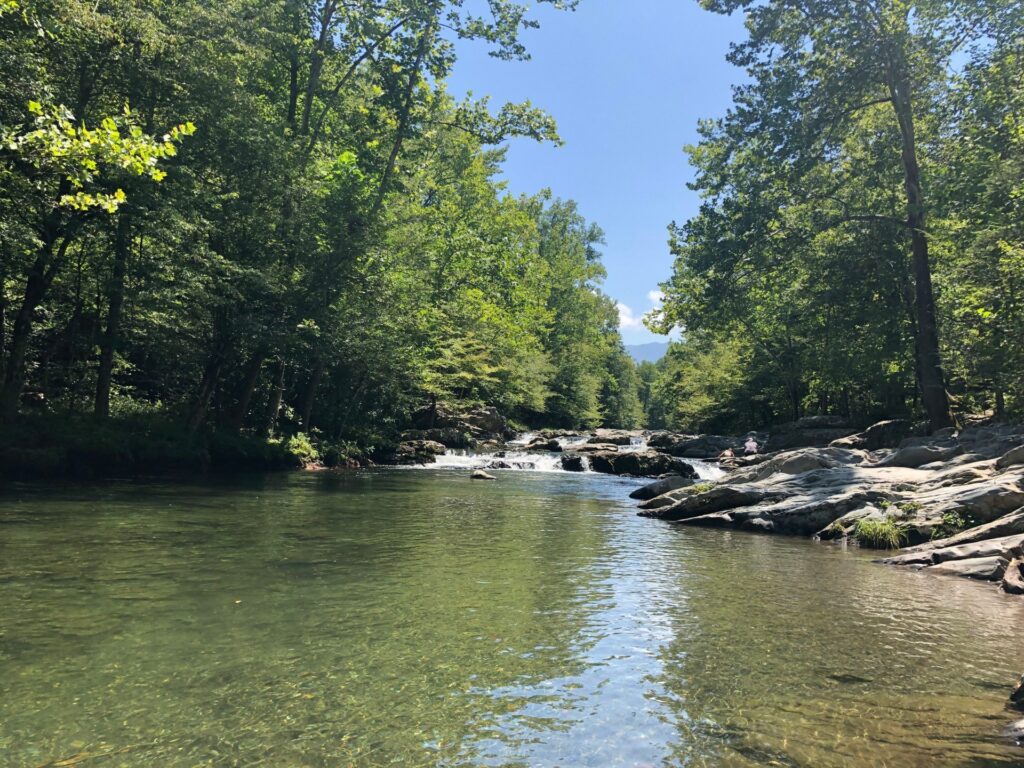 Located near Gatlinburg on the Little Pigeon River, the Greenbrier swimming hole is an easily accessible spot from route 321. This is a deep part of the river, so it is great for swimming, and it is not widely known by tourists, so it is peaceful and quiet. It is also a superb spot for sunbathing on the large stones. It is one of the cleanest mountain rivers in the entire park.
Townsend Wye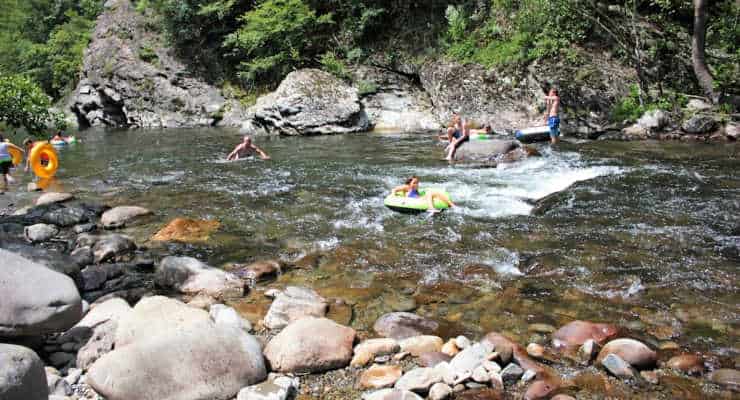 This is a great swimming hole for families on a hot summer day, and it's free. Locally known as just the Y, this huge swimming hole features small rapids for tubes, a jump off rock, and several large pools with enough space to spread out in the water. Bring plenty of sunscreen, some lawn chairs, and maybe even a picnic blanket. The Townsend Wye is just past the GSM entrance.
Midnight Hole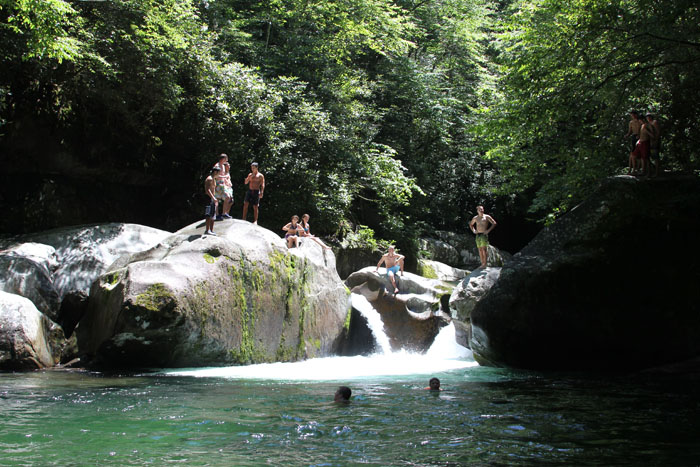 This popular swimming hole is part of Big Creek and is characterized by large boulders and a small waterfall. It is deep enough to swim in throughout the year. It is also close to some nearby natural attractions including Mouse Branch Falls. The water is so deep that when the sun shines through the pool has a beautiful dark shimmering light.
Abrams Falls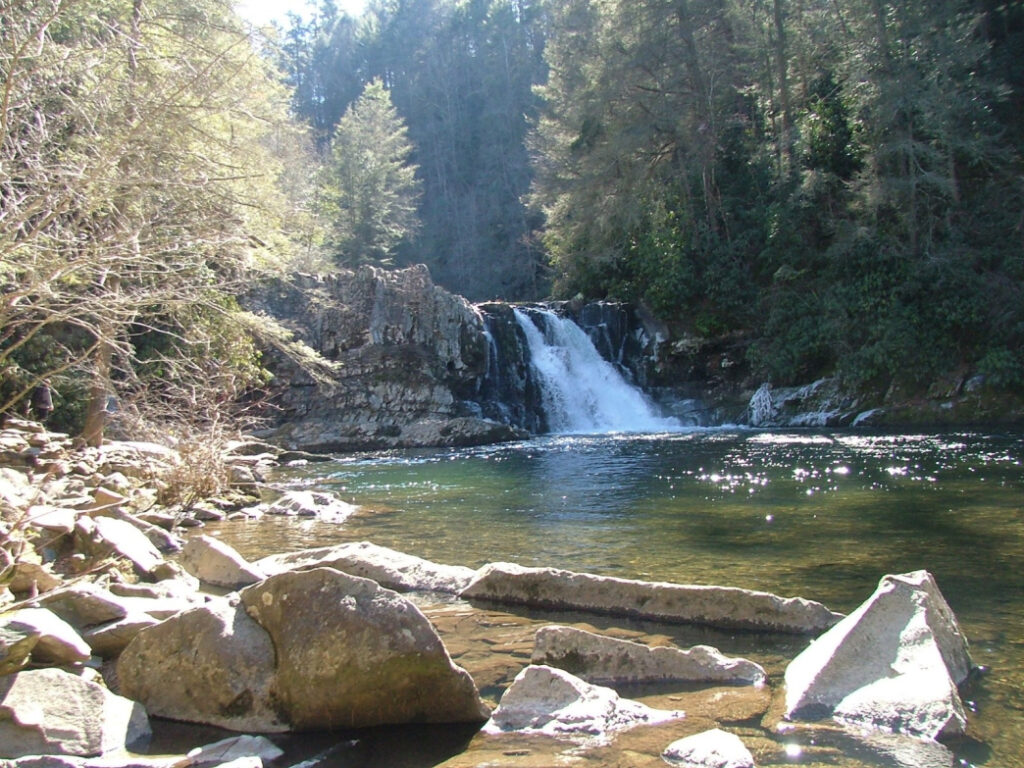 Located within Cades Cove, this deep swimming hole is a popular spot between spring and early fall. There is a 2.5-mile hike to get there, but it's definitely worth the effort! It is a very large swimming hole, around 100 feet wide in all directions, so there will be plenty of room to splash around even when it is busy.
Metcalf Bottoms Swimming Area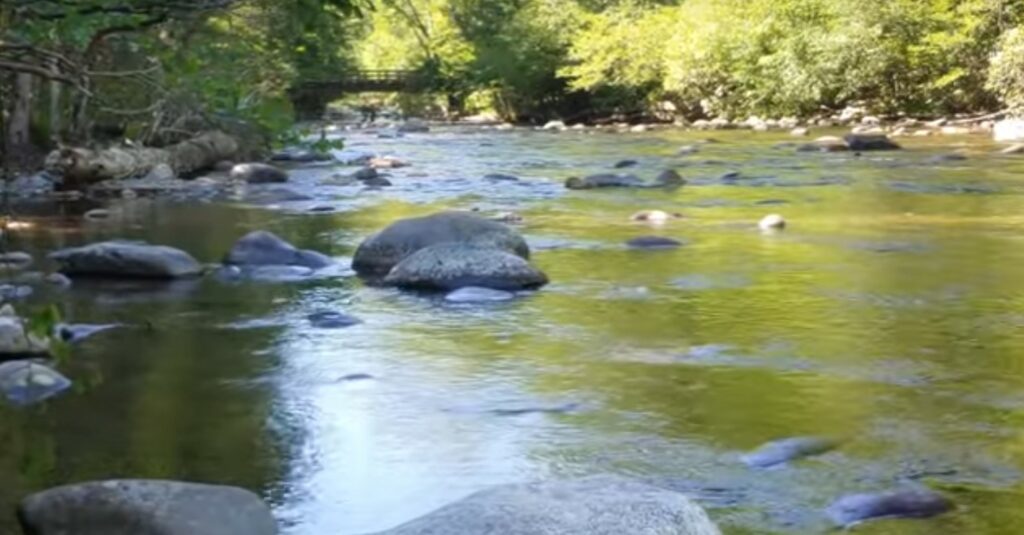 This picnic area is located between Townsend and Gatlinburg and offers access to the Little Greenbrier River. There are several shallow swimming holes that are scattered around a picnic area, and it is a perfect place to throw a tube into the water and just relax in the sunshine. There are also many tables around the water where you could have a picnic.
These are just a few of the best swimming holes in the Smoky Mountains where you can take the plunge and enjoy the water on a hot and sunny summer day. Hop in one of these popular favorites or find your own swimming hold to cool off in!